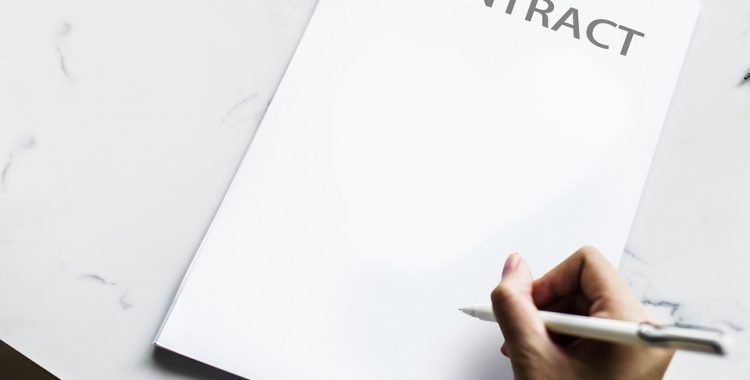 4 Notes For Hiring A Lawyer To Draft a Contract in Vietnam
Hiring a Contract lawyer in Vietnam to draft a contract is essential to avoid legal risks, as well as protect your lawful rights and benefits in the best way before entering into a transaction of selling and purchasing goods and services from partners. This following article is a list of notes to keep in mind when hiring a Contract lawyer to draft a contract for your reference.
Maybe You're interested in 5 Things To Note About Commercial Contracts In Vietnam
Choosing a lawyer being in charge
When you need to hire a Contract lawyer to assist in drafting a contract, you need to find a lawyer who has expertise and experience in the legal field you are in need. For example, if you want a Contract lawyer to support in drafting a constructional or real estate trading contract, the lawyer you need is definitely a lawyer specialising in real estate and construction.
The selection of a lawyer being in charge of the field you need is very important because the law stipulates that different areas have different characteristics. Each lawyer also often specialises in certain legal areas to make a "sharp point" in his/her career. Therefore, choosing a lawyer who is suitable to the legal field you need may bring you the highest effectiveness in drafting a contract.
Carefully considering the Legal Service Agreement before signing
Upon finding a suitable Contract lawyer being in charge, the next step is you and your lawyer/lawyer office/law firm entering into a legal service agreement so that such lawyer can provide you with the contract drafting service.
This is compulsory for lawyers and legal practicing organisation to provide legal service to their clients. What you need to do in this step is to read and consider carefully the assigned scope of work of the lawyer, excluded works, service fees, your rights and obligations, and rights and obligations of the lawyer/lawyer office/law firm to be aware of what the lawyer intend to do to avoid clients' passive status.
Providing information so that the lawyer may support you in drafting the contract
After entering into the Legal Services Agreement, the next thing you need to do is to provide in full and accurately your information, your partners' information, and work/tasks which you and your partner agreed, supporting your Contract lawyer in drafting a draft contract for the consideration of both parties before signing.
Monitoring and updating the progress of work performance and giving comments (if any)
Always monitoring and updating the progress of work to anticipate the next task needed to be completed for a successful transaction. In addition to monitoring and updating the progress, the parties need to make comments and proposals on the drafted contract that the lawyer has made to finalise the contract as soon as possible for the signing and implementation.
Maybe you're interested in What is commercial contract ?
If you need any support related to choosing a lawyer being in charge of drafting a contract, please feel free to contact us: Phuoc & Associates is a leading legal consulting firm providing a comprehensive range of legal related services and solutions for international and domestic clients which are multinational corporations, domestic businesses, and State-owned enterprises in diverse industries in Vietnam. With many years of experience in the professional consulting field.
Phuoc & Associates is acknowledged for its leading expertise in areas of Tax Consulting, Labour & Employment, Litigation, Commercial Arbitration, Real Estate, Banking & Finance, Intellectual Property, and Commerce. With the in-depth understanding of Vietnamese regulations from international business perspective, the Firm builds on synergistic strength to deliver prompt and efficient services to its Clients.