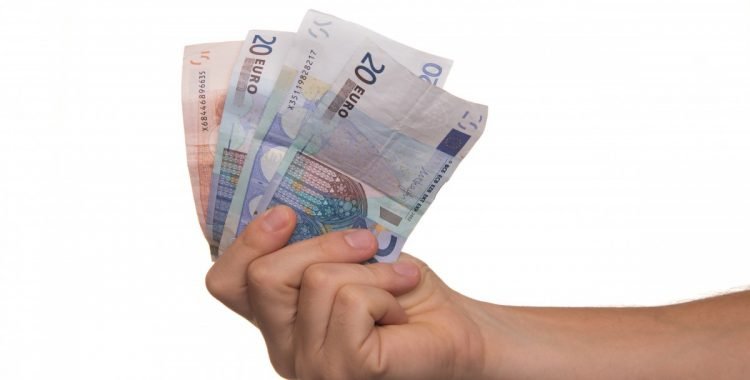 4 Ways To Improve Your Bank's Commercial Lending Department in Vietnam
Accessing to capital is never easy for a lender, especially when banks are competing each other for clients and their money. But there is a way to keep it less painful. By knowing how to improve your bank's commercial lending department in Vietnam, your bank would see yourself standing out from your bank's competitors and opportunities would keep coming. These are things that you should consider:
Maybe You're interested in: Documents required to request a commercial lending in Vietnam
Documents required to request a commercial lending in Vietnam
Convenient Service
Your bank's potential clients are businessmen who are keeping themselves busy around the clock. Their need for money could be anytime and they want it as fast as possible. Providing your bank's business clients with 24/24 bank services and even allowing them to apply for a loan outside the scope of normal bank hours are ways that make your bank the priority in the clients list whenever they select a bank. Fortunately, technology is the best solution for your bank's commercial lending department with two major platforms: Apps and websites providing instant online access.
Fast procedure
Traditionally, the time to process most loans, from application to its funding, could take a very long time to complete. This is one of the most frustrating experience a borrower has to deal with when thinking of borrowing a loan. Although such procedure may be necessary and compulsory to avoid bad debts, but technology can help. By integrating resources for data collection, underwriting and other required documents throughout the procedure, the time for your bank's commercial lending department to process a loan could be reduced significantly.
Provide more than just a loan
Your clients not only come to your bank for a loan, but also for a good advice. Bankers should build their relationship with clients, not just documents and numbers. Make your banker to be as good advisor for finance solution. It is also about creating your bank's image, reputation, and writing your bank's name on the recommend list.
Last but not least, guarantee your legal compliance
In Vietnam, bad debts, unrecoverable debts, and all nightmares a bank could face are mostly coming from greedy decisions to lend a loan without following lawful procedures. Even many bank directors have been imprisoned for such. Therefore, your bank should comply with procedures required by the laws whenever lending out a loan, no matter how attractive an offer is.
Because when everything goes worse, your bank is the first one to be responsible. Organizing legal compliance training for your bankers in commercial lending department, or hiring consulting lawyers, etc. are solutions to which you could resort. It also makes your potential clients feel safe of your service.
Maybe you're interested in: 4 Important things to know about commercial lending in Vietnam
4 Important things to know about commercial lending in Vietnam
If you are struggling to find a reputable law firm for consulting on how to guarantee your legal compliance in bank's commercial lending in Vietnam, please contact us:  P & Associates is a professional law firm established in Vietnam and currently has nearly 100 members working at three offices in Ho Chi Minh City, Hanoi and Da Nang.
P & Associates is also considered to be one of the leading law firms specialising in law on business in Vietnam, which has a number of notable practice fields in the legal market such as Labour and Employment consulting in Vietnam, Banking Law Firm in Vietnam, Taxes consulting in Vietnam, Purchases, Selling and Merging, Litigation Lawyer in Vietnam, and IPO advisory services. We are confident of bringing to you good consulting lawyers able to provide the most effective and utilizing solutions that suit your needs.