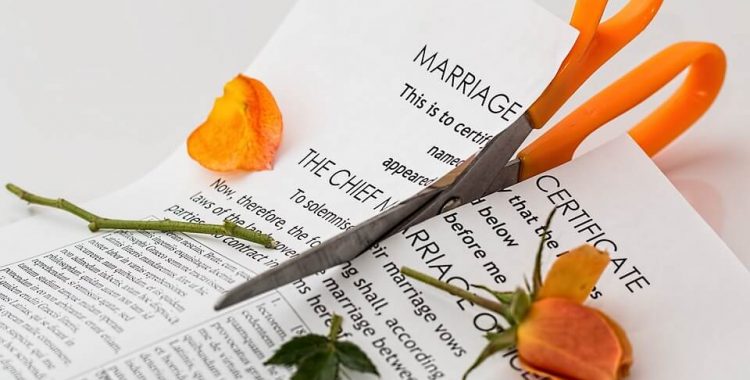 Divorce in Vietnam And 3 Things You Need To Be Careful About
A misery moment, an escape, or just a "break up", no matter how you describe a divorce, you must at least know how to end your marriage legally. These are three things you need to care about:
Does your spouse agree on the divorce?
In Vietnam, procedure and jurisdiction for mutual consent divorce differs from the unilateral divorce one. For instance, under the Civil Procedure Code 2015, the Court where your spouse's current or permanent address is located has jurisdiction over your unilateral divorce. While in mutual consent divorce, it can be your address.
Maybe you're interested in: Procedure for unilateral divorce in Vietnam 2020
Is there any dispute of property ownership?
Although agreeing on the divorce, you could struggle to reach an agreement on your properties division. You may request the Court to decide on such matter. In Vietnam, judges may base their decisions on your contribution to the properties in dispute, and consider many factors such as:
a) Current status of your family;
b) Your respective contribution to the creation, maintaining, and development of the property;
c) Your lawfully rights and interests;
d) Your respective fault in violation of wife/husband rights and obligations (such as adultery); and
e) Etc.
Division of property does not necessarily mean physical division. The Court in Vietnam may award each of the spouses a percentage of the total value of the properties. For instance, in a 50/50 split, you are awarded the house accounting for 70% of the joint properties but you must pay your spouse an equivalent of 20% to make up for the difference.
Maybe you're interested in: Division Of Property After Divorce in Vietnam And Everything You Need To Know
Division Of Property After Divorce in Vietnam And Everything You Need To Know
Do you have children?
When you divorce, you will need to figure out where and with whom your children will live. Both of you should decide who will have legal responsibility for making decisions for them.  You will also have to decide how they will be supported financially.  If you and your spouse cannot agree on these issues, the Court will decide them for you.
In Vietnam, to decide who has the right to child custody, the Court may consider many factors with respect to your children, such as the ability to raise them, financial status, etc. including the children's opinion on the matter, if they are above 07 years old. If the children are below 36 months old, the mother will get the custody except the case when she cannot guarantee necessary care for them.
If you are struggling to find a reputable law firm for consulting on divorce procedure in Vietnam, please contact us:  P & Associates is a professional law firm established in Vietnam and currently has nearly 100 members working at three offices in Ho Chi Minh City, Hanoi and Da Nang.
P & Associates is also considered to be one of the leading law firms specialising in law on business in Vietnam, which has a number of notable practice fields in the legal market such as Labour and Employment Consulting, Banking and Finance Law, Taxes Consulting, Purchases, Selling and Merging, Dispute Resolution in Vietnam, and IPO advisory services. We are confident of bringing to you good consulting lawyers able to provide the most effective and utilizing solutions that suit your need.