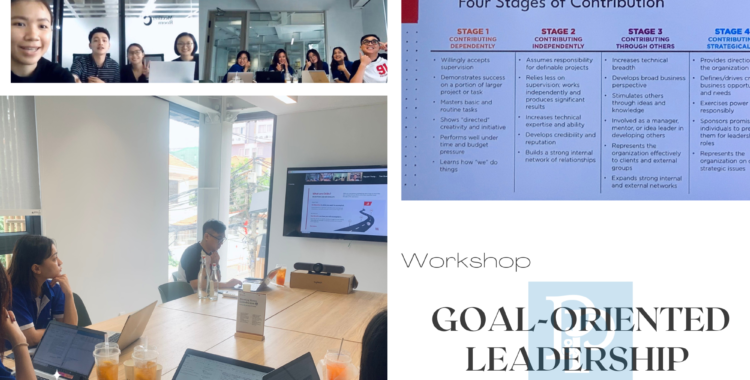 Goal-Oriented Leadership workshop
We can apply various leadership styles to improve our effectiveness and attain company goals. One of the most popular approaches leaders choose is goal-oriented management. Goal-oriented leadership is highly goal focused and completes the objectives within specified deadlines. Those with a goal-oriented leadership style define the roles of everyone on their team and support them when necessary.
Goal-oriented leadership allows employees to understand the milestones that need to be reached in order to advance in their careers. In stage 1 (junior level) and stage 2 (specialist level), employees need to focus on fostering the professional capacity to independently complete the assigned tasks without much support from their management. To advance to stage 3 (manager level) and stage 4 (leadership level), employees need to extend their interest and influence to issues other than professional competence such as team training, business relationship development, and personal and corporate branding.
On the morning of August 26, 2022, Team Phuoc & Partners attended the Goal-Oriented Leadership workshop. With deep experience in leadership & coaching, Dr. Phi Yen – Lecturer at RMIT will definitely bring the most practical sharings to the workshop.
• Learn how to increase productivity and efficiency using goal-setting;
• Communicate effectively with your team; and
• Understand the OKR method & build your own goals.