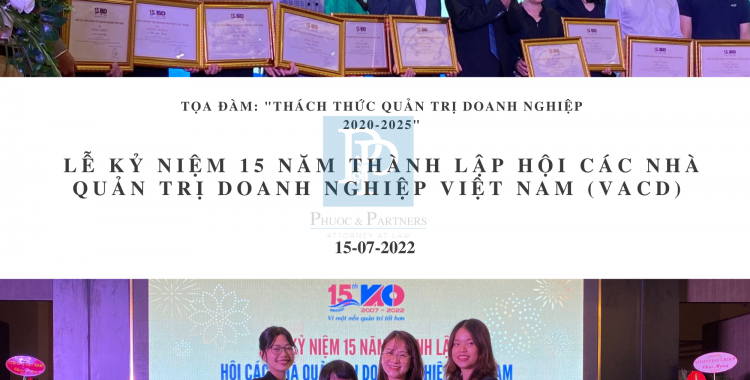 PHUOC & PARTNERS AT Vietnam Association Corporate Directors
Vietnam Association Corporate Directors (referred to as VACD) is a national socio-professional organisation with the participation of directors from many companies and corporations across the country (Chairman, Chief Executive Officer, Member of the Executive Board, General Director, Deputy Directors of many companies, etc.), individuals and enterprises of all economic sectors.
On 15 July 2022, Phuoc & Partners was invited to attend the 15th Anniversary Celebration in Hanoi. At the event, Phuoc & Partners was also honored to receive the Certificate of Merit the important and meaningful contributions in the activities of VACD with the goal of "For a better management" and outstanding achievements during the past 15 years.
We hope to continue accompanying VACD to contribute to improving the management capacity of each enterprise and perfecting the legal framework for enterprise management in the new management period.