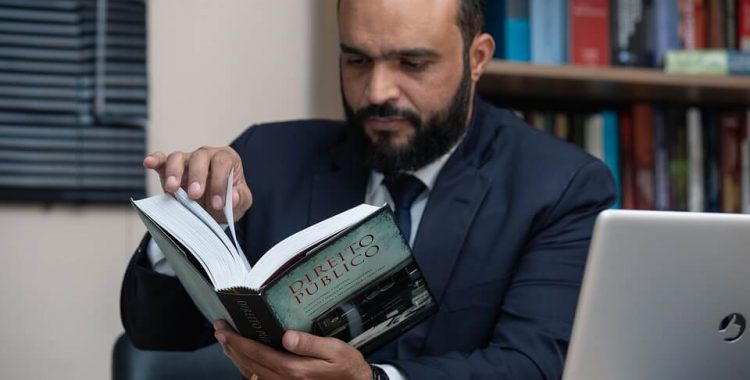 Top 5 basic skills of a qualified attorney in Vietnam
A qualified attorney is a lawyer who is well versed in solid expertise and outstanding skills. Having that convergence, the lawyer must go through the time of cultivating and honing proficient legal knowledge and skills from their schools, lives and experiences when practicing law.
To create a reputation as a qualified attorney, those attorneys need to train their basic skills such as effective communication skills, sharp argument skills, thorough research and analysis skills, persuasive negotiation skills, skill of keeping good tempered in any circumstance, particularly:
1. Effective communication skill
A qualified attorney should obtain effective communication skill. This communication skill is expressed in verbal, in written and in good listening method.
Good speaking is one of the important requirements of a qualified attorney. A qualified attorney must know how to present to the parties, especially the agency conducting legal proceedings to understand their opinions and views thoroughly in order to protect the Client's rights and interests in the best way. Attorneys should speak clearly, using appropriate and comprehensice words, and keeing calm, polite and confident temper when speaking.
Maybe you're interested in: What makes a good lawyer in Vietnam?
A qualified attorney must own the ability to write finely, subtly and convincingly. In litigation, attorneys often have to present their opinions in writing to express their views, opinions and giving petitions to agencies conducting procedures to understand and consider to resolve the case. The attorneys need to write clearly, briefly, concisely, conveying the right content, their viewpoints.
Communication has two ways back and forth. The reversed direction of speaking is listening. Clients often tell and give a large amount of information about the case or the agency conducting the proceedings as well as the parties making their conflicting claims.
If the attorneys listening superficially, the attorneys may miss the information. However, if the attorneys remember all the information which, sometimes, is abundant and time consuming. A qualified attorney is one who can practice his/her listening skill to listen correctly and appropriately in order to synthesize and grasp necessary legal information of the case.
Supporting the listening skill, the lawyers should quickly and briefly note the most important information to avoid forgetting. Thus, speaking, listening and writing skills are necessary skills that qualified attorneys must practice fluently.
2. Sharp argument skills
Argument skill is a must-have skill for a qualified attorney. Argument is when the attorneys use the regulations and the facts to create the operation of legal language logically, giving viewpoints, arguments, strong and clear evidences to approve or reject an issue to defend, protect the clients' rights and interests.
Lawyers need to use persuasive, comprehensive, clear and concise language, make thorough use of contradictions or circumstances in the case that benefit their clients. In order to have a good debate, the attorneys should have confidence and a firm mind, especially well preparation and rehearsal.
In the process of debate, the attorney should note that they should not express their attitude or using words offensive to colleagues and proceeding agencies, as well as other litigants in order to avoid violating the code of professional ethics and conduct as well as affecting the clients' interests in the case.
3. Thorough research and analytical skills
Qualified attorneys must certainly absorb into themselves thorough research and analytical skills. Studying records, documents and laws is extremely important when participating in protecting their clients. Lawyers need to be able to read patiently, a large amount of information, absorb facts and figures. Accordingly, they can analysize data and figures, think logically, recognize information in multi-dimensional way to conclude the nature of the case.
4. Discussing and negotiation skills
Qualified attorneys must be able to negotiate and reconcile before the case is forced to adjudicate. Qualified attorneys should participate in mediation negotiations based on the principle of flexibility on human issues (goodwill) but tough on the case's nature, focusing on finding a convincing solution to reconciliation in way of balancing the parties' benefits.
Specifically, negotiation skills can follow different methods. According to practical experience litigation lawyer should practice the method of negotiation on the principle. Using this method of negotiation, the attorneys should follow 04 basic points:
(i) the attorneys should separate people from their problems to focus on the parties' main purposes in order to concentrate in mediating, solving the problems, not to express, compare to which side, which lawyer is better
(ii) the attorneys need to focus on the benefits that help the parties realize their main objectives towards their basic benefits of mediation
(iii) the attorneys need to develop many options and solutions that can meet the parties' interests and harmonize different interests in a flexible way
(iv) ensure that results must be based on objective criteria such as those of certain laws and opinions of experts in specific areas …Practicing this skill is quite difficult, but this is a skill that every attorney needs to cultivate to become qualified.
5. Skill of keeing calm – tempered
This skill is extremely important because in the process of resolving a case, something really detrimental to the case may arise. Hopefully this will not happen in the actual trial but unfortunately, it is happening, there is always an initial panic trend when bad information appears. A qualified attorney always starts with an approach that doesn't anticipate will arise at anytime and when it happens, it is best addressed by keeping people calm and focused on solutions to solve problems. In such situations, it is in need of the lawyers' skill of "cool head and warm heart".
It is not easy to become a qualified attorney. Lawyers in general and litigation attorneys in Vietnam in particular must always cultivate and accumulate legal knowledge and professional skills on regularly.
Maybe you're interested in: A good lawyer in Vietnam and 5 ways to know
If you would like further information on how our firm can assist you in addressing litigation issues, please feel free to Contact Us.