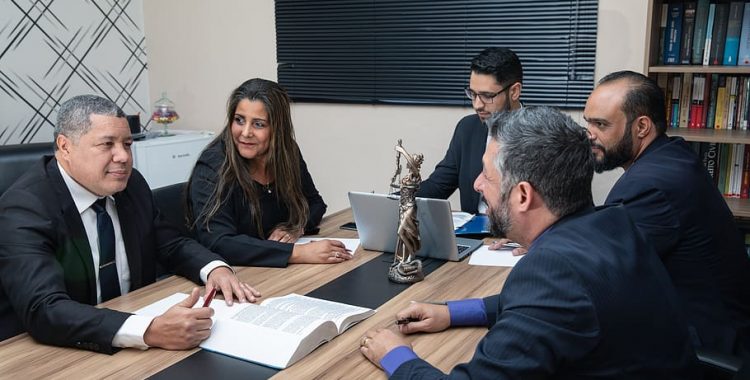 How to find a competent Lawyer in Vietnam?
With the explosion of information on the market, clients seeking good legal services often stand among numerous options. The following article will analyze a few basic things to help you find a good lawyer who is also capable of providing the most appropriate legal services to resolve your legal issues.
Should you look at lawyers who have outstanding performances?
Most of us think that a competent lawyer should be the one who "wins" many lawsuits. However, this is only true to some extent. Most of the legal issues cannot be seen with such a clear black-and-white angle.
If a client is compensated with 100 million VND at the trial but it takes him/her 150 million VND for court fees and legal services, is it really a winning case? In another case, if a client uses 50 million for legal services to solve a problem that could possibly cost him 200 million, this achieved result should not be regarded as a failure. A good lawyer is the one who can provide legal services in an optimal manner in accordance with client expectations and legal provisions.
Maybe you're interested in: Top 5 basic skills of a qualified attorney in Vietnam
Should you consult your acquaintance?
There is a common situation when a client seeking for legal services hires a lawyer simply because he or she is acquainted or has a kinship relationship with such client. Consequently, many cases have led to the dilemma when the legal services provided are not qualified or does not solve the problem and the client hesitate to fire the lawyer due to their relationship.
In fact, it is recommended that one of the best approaches to find good legal services is to ask other lawyers including those who do not have expertise in your legal matters. These lawyers will be able to know which law firms are able to provide legal services that are truly efficient and appropriate for each client's specific requirements.
In addition, you can also ask friends and colleagues who are not professionally in legal field, but have experience working with a lawyer or have been offered legal services. You can also refer to those who have just completed divorce procedures or who have just mediated land use disputes with neighbors and those who have faced similar legal problems like you.
Evaluation of regional or international journalism sites or international lawyer scoring websites is also a good reference. For example, Tax Directors Handbook of 2009, Asia Pacific Legal 500 (the guide to the leading law firm in Asia and Australia since 1996), Asia Law (Guide to Asia Pacific's Leading Law Firm), Chambers & Partners, ALB (Asian Legal Business), etc. are among reliable reference sources.
When is the right time to find a lawyer?
If you find yourself at risk of facing legal problems, do not wait until everything is all said and done to seek legal services. In most cases, there is always a time limit and a statute of limitations for a competent authority to handle the issue. The sooner you get a legal service, the faster you can solve the problem with a wiser costs saving.
Furthermore, using legal services early would provide your lawyer more time to research and deal with legal issues promptly, and therefore, they will be able to work more effectively with your cases.
Maybe you're interested in: What makes a good lawyer in Vietnam?
Why choosing legal services of Phuoc & Associates?
Phuoc & Associates operates as a limited liability law firm with two or more members. Currently, nearly 100 lawyers, paralegals and supporting staff are working at Phuoc & Associates. With a large number of employees, Phuoc & Associates provides legal services in a wide range of areas including Consulting Tax, Labor & Employment, Mergers & Acquisitions (M&A), Real Estate Consulting. Production, Dispute Resolution, Maritime & Transportation, Intellectual Property, Domestic Investment, Debt Recovery and Civil Affairs Litigation.
Phuoc & Associates has always been voted as one of Vietnam's leading law firms with prestigious awards such as The Legal 500, Asialaw Profiles, IFLR1000, The ALB 50, etc. By providing comprehensive and effective legal services, Phuoc & Associates build up trust with practical and optimal advices that has helped many domestic and international clients.
Besides, during operation, Phuoc & Associates annually organizes recruitment examination to create internship opportunities for law students. These programs have helped Phuoc & Associates find and discover many potential lawyers, many of the whom become the official staff after their excellent performance in internship at the firm. It is the reason why Phuoc & Associates is fully confident with a team of highly trained and experienced in their professional fields when providing legal services.
If you are having legal issues or inquiries about laws that need to be answered and considering using legal services, you can contact Phuoc & Associates at https://phuoc-partner.com/contact/ or email to info@phuoc-partner.com, we will respond at the first opportunity.